Peercore is thrilled to announce a recent milestone, and it is with immense pride that we share this momentous occasion with our cherished community.
Peercore received the prestigious National Innovation Award of the Year from the Foodservice Suppliers Association Australia (FSAA) for our groundbreaking AI-Powered Ordering Solution. We're humbled and grateful for this recognition, which reflects the trust and partnership we share in the foodservice industry.
Brian Walter, CEO of mSalesApp, expresses, "This prestigious award is a testament to our relentless pursuit of crafting transformative solutions that empower our clients to achieve unparalleled success in the food manufacturing and distribution landscape."
"While we are deeply grateful for this recognition," Brian continues, "it is merely a milestone on our ongoing journey. The Peercore team is tirelessly working to usher in the next wave of innovation that will continue to revolutionize the industry. We believe that today's challenges require tomorrow's solutions, and we are committed to being at the forefront of these advancements."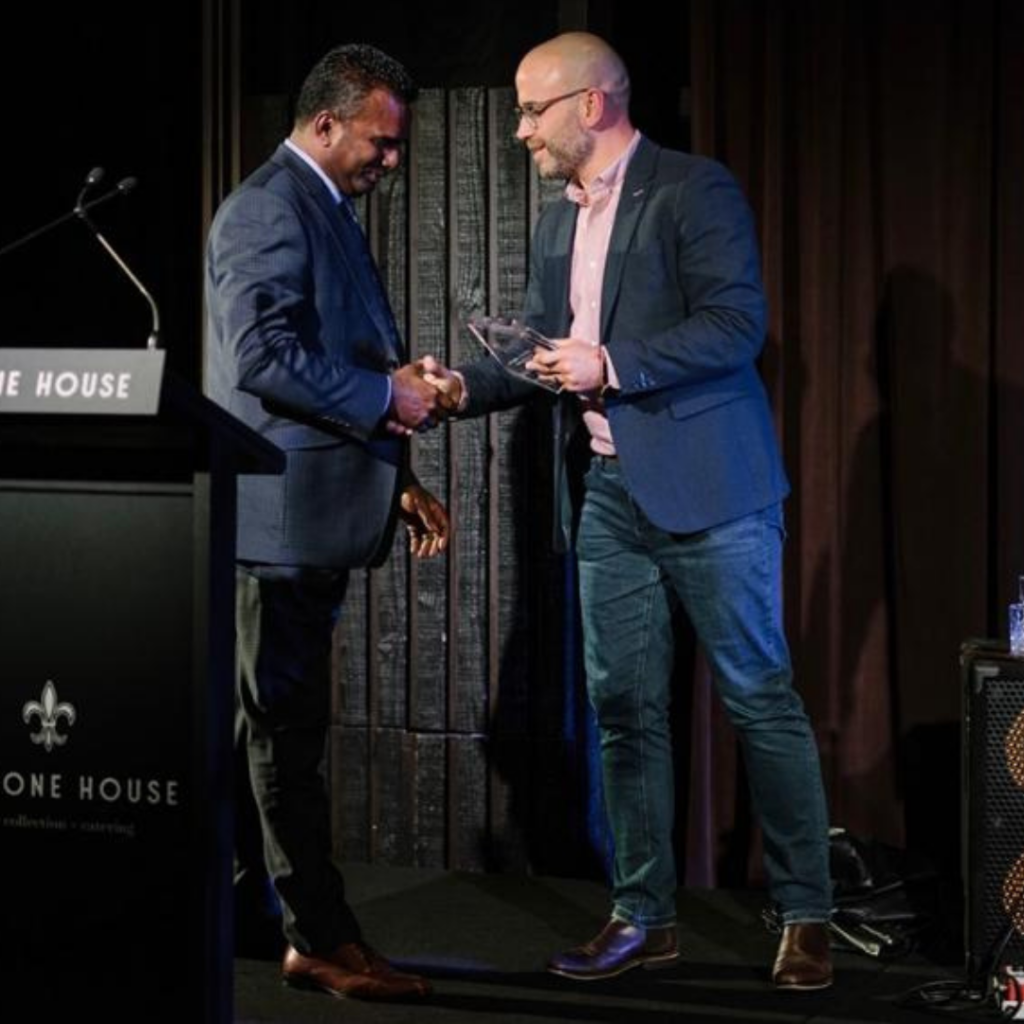 Our AI-Powered Ordering Solution is more than just a software platform; it's a catalyst for transformation. The launch of mOrderApp within the mSalesApp Ecosystem marks a significant milestone, offering foodservice businesses a powerful solution that combines AI capabilities with a robust backend infrastructure. It revolutionizes the way foodservice businesses operate by streamlining and enhancing the entire order-taking process. By harnessing the power of AI, our solution helps businesses make informed decisions, reduce operational costs, and enhance customer satisfaction. It's a game-changer that propels foodservice businesses into a new era of efficiency, innovation, and success.
We extend our heartfelt gratitude to FSAA for this incredible recognition, which motivates us to continue striving for excellence. Also, we want to thank all of our customers within the food industry who have been part of our success story.
As we celebrate this achievement, we are reminded of the incredible potential that lies ahead. Peercore's dedication to innovation and excellence is unwavering, and we are excited to continue pioneering AI-powered solutions that shape the future of the foodservice industry.
Thank you for being a part of our journey. Together, we will continue to achieve remarkable milestones and set new standards of excellence.