The wholesale e-commerce portal allows Grand Foods' clients to place their orders 100% online and access a complete catalogue of over 1,000 products. The main objective: improve wholesale customers purchasing experience & use the new platform to expand the company's customer reach. 
Peercore worked with Grand Foods for 5 years providing solutions for order processing, warehouse management, salesforce automation & more and was trusted to conduct this implementation.  
#ecommerce #wholesale #customerexperience
By logging into Grand Foods online store, wholesale customers can see their previous orders and discover new products, promotions, & bestseller items.
Besides, they can repeat & edit orders, start new ones and complete payments 100% online.  
According to Ugur Kahveci, Operations Manager at Grand Foods, "One of the main objectives was to give our customers more control over their ordering and improve communications along the sales process.
Our other purpose was to create a platform that we could utilise as a channel for potential customers to browse our product range and in a way authenticate us".
While working together, Grand Foods and Peercore took the time to research the customer base and understand what the actual requirements were before creating a list of requirements and details that the e-commerce platform would feature.
"One of the main features that we needed was that customers should have the ability to order anytime anywhere, with all the relevant information for them available on check out.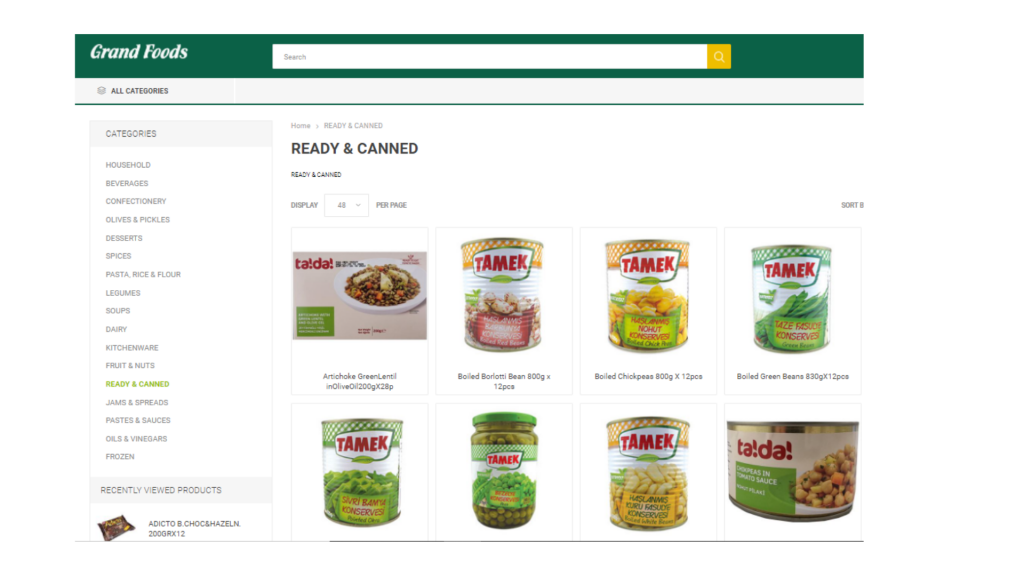 Furthermore, with +1,000 products in stock it is impossible for our sales reps to sell and mention all the products when they meet a client. 
The e-commerce store gives our customers the possibility to discover new products at their own time & navigate through the images and characteristics of each of them.
For us, this means that we can gain new opportunities of selling products that otherwise would be impossible", added Ugur Kahveci.
Grand Foods doesn't want to lose the personal connection with their customers. 
For this reason, when it comes to online orders, sales reps still have the possibility to see the orders that clients have placed. Thus, they can call them to offer any extra promotions or recommendations based on their purchases.
As a result, the time spent between the client and the rep is more valuable, and the rep becomes a critical player to helping clients to buy smarter.
When asked about his favourite features, the executive of Grand Foods highlighted  two critical factors.
 "Firstly, the most important thing is the possibility to personalise the experience for each customer. Each client is different and we want to provide an experience that suits their needs and make it as personal as possible.
Secondly, another critical feature is the inventory function. 
Clients can see inventory levels, understand if items are in stock, low stock or no stock.  By doing so, they can plan and organize their purchases better. We want to keep our clients as informed as possible".

Peercore, the partner for the implementation
Peercore has been working with Grand Foods for over 5 years providing solutions for order processing, warehouse management, salesforce automation, transport planning and delivery.
In this opportunity, the company has also been in charge of the e-commerce store implementation.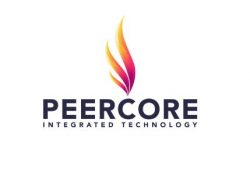 "We see in Grand Foods one of the best examples of how you can use technology to transform & improve a food distribution business. 
They have the best in class technology and are always looking for new solutions. Therefore, we are proud to partner with them to address these challenges", claimed Brian Walter, Managing Director at Peercore.
"When it comes to the e-commerce store, the main objective was to make sure that we are providing a great online shopping experience for Grand Foods' customers. We achieved this by addressing all the features that they need to complete their purchases in an efficient way", added Brian Walter.  
"The reason why we chose Peercore is  that I know that they have the right attitude to face new projects.
In such a competitive market, it is key to partner with a company that understands deeply our business and that's what happens with Peercore. 
Besides, this e-commerce is linked with our previous systems: inventory management, accountancy and CRM and they were able to complete this integration and have everything done in a really short period of time", concluded Ugur Kahveci.  
From Peercore's side, we congratulate Grand Foods on this new e-commerce store, and we are excited to see the results and opportunities that come out of it

Have you got a distribution company? 
Would you like to implement an online store to showcase your products?