Life as we know it has changed. For better or for worse, will be determined by our bottom line over the next 5 years. COVID19 pandemic has caused a significant shift of both large organizations and SMEs towards a more tech-centric approach. According to Mckinsey, 75% of people using digital channels for the first time indicate that they will continue to use them when things return to "normal." This article will go over 5 un-ignorable sales tech trends for 2022 that will make all the difference to you and your sales team in the years to come.
By Brian Walter, Managing Director at mSalesApp
#Sales #Technology #Trends
1. Cloud all day every day
Based on a survey by Oreilly, more than 88% of respondents currently use cloud technology in one way or another with organizations looking to expand this usage over the next 12 months. Leveraging cloud usage has many benefits to sales teams of any size due to its scalable and affordable nature. It also takes a lot of the guesswork out of your sales team to combat storage and synchronization complications while using a general SaaS platform. 
With the current landscape of the digital world shifting to a more data-centric environment, it makes perfect sense to adopt a cloud service such as AWS or Azure to store, protect and access this information from anywhere in the world.
2. Sales Force Automation for the win
When talking about sales tech trends for 2022, we must mention SFA(Sales Force Automation) platforms. 
They have been developed to assist inbound and outbound sales teams to deliver on their sales targets. This is done by automating many of the underlying business processes that go along with converting a sales opportunity to a positive transaction that shows up on your GP margin.
Software applications such as mSalesApp have an evident return on investment. The solution integrates with ERP and Accounting systems like Xero or QuickBooks to automate the following processes:
Customer order cycles

Delivery schedules

Route Planning

Lead Generation

Payment Collection

Inventory management

Promos and discounts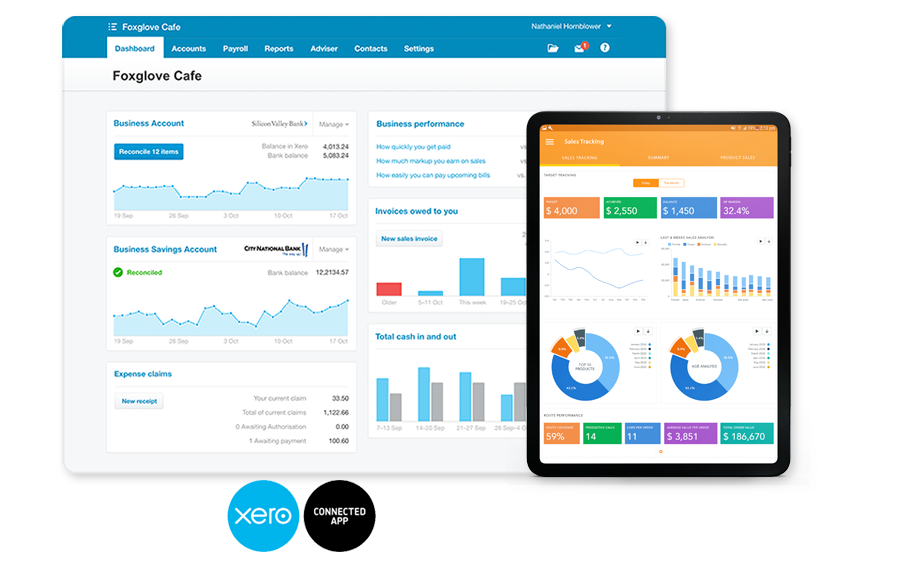 3. Sales Analytics for Decision making
The objective of data Analytics from a sales perspective is to provide key stakeholders with a holistic view of sales performances. This enables them to effectively and efficiently make accurate decisions. According to Gartner, 60% of businesses will transition to a data-driven sales approach by 2025. 
This can be executed using tools that simply suggest products based on customer preferences over a particular time period or the type of products in general. By maximizing Sales Analytics, you can have access to advanced features such as live weekly and monthly sales reports and key metrics for sales teams to navigate performance. 
Additionally, analytics also identify information such as products with the highest turnover rate per industry. This information helps your team not only sell to customers but also provide them with valuable information based on current market trends based on consumer feedback. He can drastically shift decisions made in procurement and the supply chain.
This feature has been incorporated into many sales force automation tools (as we previously mentioned) to provide sales leaders with a more synchronized dataset for decision making in real-time.
4. Artificial Intelligence
Virtual assistants and chatbots have taken sales and customer support to a whole new paradigm by bringing Artificial Intelligence to the mix.
How does this work? Virtual assistants and chatbots both provide an immediate solution to potential leads and customers who are looking for answers. By collecting data about user preferences and habits, these sneaky bots can recommend solutions that customers are more inclined to purchase.
This element of personalized support can mold the journey of potential leads by increasing relevancy of offers and product recommendations.
From a sales perspective, this can be a lethal tool if set up correctly. According to kayako, 79% of businesses say offering live chat has had a positive effect on sales revenue and customer loyalty.
5. Mobile Technology is key
Customers and potential leads of the present time definitely have a more devoted interaction with their mobile phones. The attention span provided to these devices is unfathomable with the number of smartphone users reaching up to 4.3 billion by 2023 according to Statista. 
It is only pragmatic for sales leaders to leverage tools such as mobile applications to streamline their selling process and empower their front line reps. Many software products such as SFAs, CRMs, barcode readers etc. have provided mobile applications or optimized web platforms.
Utilizing these resources enable sales teams, both managers and reps to function remotely to access and input or modify key sales data on the go.
mSalesApp is an all in one sales solution built on the latest cloud  and mobile technology. This android only mobile application provides your entire sales team with the information they need to carry out daily functions. It also acts as a sales analytics solution for informed decision making by sales leaders.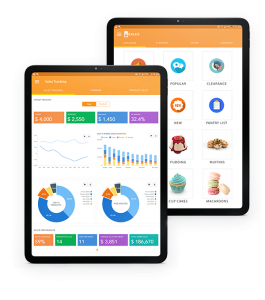 Are there any other sales tech trends you would like to mention? How did your company start the last FY and which changes are coming? We would like to listen to your opinion in the comments section below.
Empower your sales team to give them the competitive edge and deliver on sales targets for 2022!