If you have been involved in the selection of a sales force automation software before, you may have probably asked yourself many questions before choosing the right company.  When it comes to mSalesApp, in this guide we have put together some of the most common questions we are asked when we show the app to new customers. If you are keen to learn more about our app, you've come to the right place!
By Lucia Larotonda, Customer Success Manager at mSalesApp
#mSalesApp #Technology #Sales
We know what it feels like when you are looking for a new technology for your business and you find a new tool that seems worth it.  During our experience with previous clients, we find it exciting when we are showing them a demo of mSalesApp for the first time, and we see that they start picturing how this could work for their business.  
There are some common questions that we are usually asked, such as if it is possible to use it offline, how it can help to push some products according to certain characteristics like expiry dates, and so on.  For this reason, we thought it would be a good idea to put together a list of these questions with the correct answer, which might be helpful for those who have just found out about mSalesApp and are keen to learn more. 
Every company is different and has different needs, but these are the top 12 inquiries we usually get:
1. Which options are available for route optimization?
By default, mSalesApp sorts the customers in Reps' daily route based on the location, i.e. the closest customer appears on top. This way, sales reps can easily see which customers are closer and save time. The same applies when looking for new leads. mSalesApp is connected to Google Maps and it can target leads based on their location. 
However, some of our customers prefer to change this setting and order the daily clients based on their last visit, by postcode, or by order cycle, which is totally possible as well.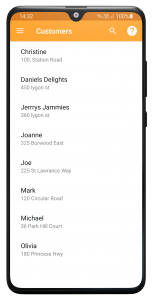 2. How can I adapt the customer information to suit the sales reps who are working from home?
This is a really common question, especially in the current context, with lockdowns or restrictions encouraging people to work from home. 
As a Sales Manager, you can assign customers to your sales reps based on any criteria such as postcode, business type or size. When opening mSalesApp, sales reps will only have access to their own clients. From here, they will be able to optimise the route according to their own preferences, as explained before.  
3. Can we show products with multiple expiry dates and multiple prices?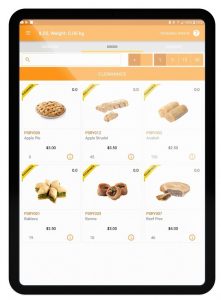 Every product received in the warehouse has a batch code with a different expiry date. Stocks in mSalesApp are based on those batch codes. Therefore, when the expiry date is getting closer according to its batch code, the product can be marked as a clearance batch and the price can be customised.  
By doing so, the product will automatically appear in the clearance category. This way, the same product according to its batch code and & expiry date can be in 3 different categories with 3 different prices: regular price products, promotions or clearance.  
4. How can I push bestseller products?
When opening the e-catalogues from the app, one of the main categories is called "Favourites". Bestseller products can be shown here to encourage sales reps to show them to customers. Additionally, sales reps can add their own favourite products from the app, by simply tapping the yellow star next to them.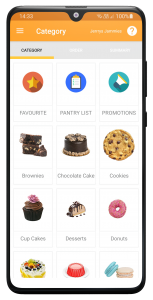 5. Which reports can I get? Can I see my profits?
You can get multiple reports based on products, customers, salespeople, or weekdays. When it comes to profits, you have the option to add the costs of each product in their product description, which will allow you to see more information in the reports.
6. Can I organize stocks in different warehouses? How can I see that from the app?
When you upload your customers to mSalesApp you allocate them to a specific warehouse. One company for instance may have a warehouse in Sydney to supply customers in NSW, and another one in Melbourne to supply customers in Victoria. When loading a customer to take an order, the stocks that will be seen belong to the assigned warehouse. Besides, when working with VAN sales, it is possible to assign customers to VAN stocks. 
7. How often do you launch updates? Do you notify customers?
mSalesApp is updated often to include new features for all of our users, based on their feedback and our understanding of the industry. Before releasing an update, we send a note to our customers explaining the updates they will be getting and how they can take advantage of them. 
We also give them the possibility to switch it on from the app in case they want to use it, or switch it off if they are not interested. 
8. Does mSalesApp work offline?
It totally does. To sort this out we have a concept called "trips". Each salesperson starts a new trip every day, and when doing so, all the information of the backend is sync to their app. Once this happens, they can work all day offline and when they want to finish the trip they can connect to the network and sync all the information. 
9. Is mSalesApp going to be as easy to use as it appears in the demo?
As you can see on review platforms such as Capterra, one of the features that our customers usually highlight is how user-friendly mSalesApp is. It is really intuitive and easy to use. 
After doing a demo, we have a 14-day trial available so that users can try it by themselves.  No cards required, no costs, no commitment. This is the best way to know. We also have a help centre with useful resources to get started, and our customer service team will follow up frequently to find out how the onboarding process is going.  
10. Will my team find it easy to adopt mSalesApp?
When showing mSalesApp, sales reps can quickly see the potential of the app, and they are usually really eager to try it.  Besides, as I mentioned before, we have a help centre available, and a team of customer service specialists who are keen to follow up with the team to show them the main features and answer their questions.
11. As a sales manager, can I give my sales reps more independence to plan the daily visits by themselves?
As a sales manager, you can access the list of all your sales reps, and choose for each of them the appropriate settings. When it comes to route type, you can choose whether you'd like them to follow a route plan, or give them access to all their assigned customers and let them decide any time they want to plan their visit. This way, sales reps have the liberty to see the assigned customers and plan the route themselves. Sales Managers can have targets for each rep, which can easily be seen in the main dashboard. 
12. What about the integration with previous systems such as ERP or Accounting Software? Does the information flow both ways?
It is absolutely possible to integrate mSalesApp with an ERP or Accounting Software. Currently, mSalesApp can automatically be integrated with Xero and QuickBooks, and we can also customize it to be integrated to Microsoft Dynamics, SAP and NetSuite.
When integrating with an Accounting application, customers and products can be imported to mSalesApp, from where you can manage the order fulfilment. Once transactions are processed, accounting documents such as Invoices or Payments are exchanged.
In the case of an ERP application, customers and products are imported to mSalesApp, where you can take the orders and send them back to the ERP. mSalesApp can also receive payments, which are sent to the ERP to process the invoice. Once they are ready, the invoices can be sent back to mSalesApp.
Now it's your turn! Let us know about your experience!
We hope you have found these answers helpful, and now we would like to hear about your experience!  Have you asked yourself any of these questions? Have you found the information on this guide useful? Have you got any extra questions you'd like to ask us? Let's talk!
Would you like to see all these features in action?